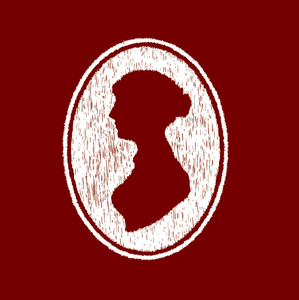 Are you missing baseball and sports?? Well let's "HIT" the bookshelf with these Jane Austen Themed Literary T-Shirt Jerseys!  Jane Austen Literary T-Shirt Jersey Jane Austen Front Artwork Detail   Mr. Darcy Literary T-Shirt Jersey Mr. Darcy Front Artwork Detail SHOP NOW
---
• edgar allan poe • Poe A Tree • poetry • totes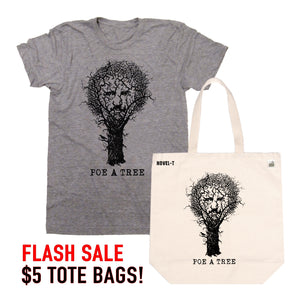 Poe A Tree Shirts Back In Stock &
$5 Tote Flash Sale
!
---
• book gift • book gifts • book jerseys • book shirt • book shirts • book t-shirt • book-lovers t-shirt • edgar allan poe • edgar allan poe jersey • edgar allan poe t-shirt • gifts for readers • literary • literary t-shirt • literary t-shirts • new shirts • poe • Poe A Tree • poe raven t-shirt • poe t-shirt • poe tee • PoeATree • poet • poetry • t-shirt • t-shirts for book-lovers • the raven • totes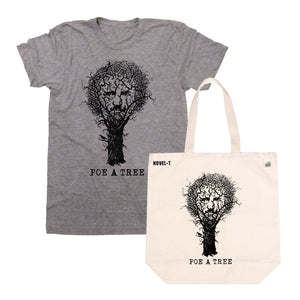 Just In Time For Summer Our "Fan Favorite" Poe A Tree T-Shirts & Totes are BACK IN STOCK!! 
---
• contest • facebook • free • novel shirt • novel-t shirt • novelist t-shirt book t-shirt • tag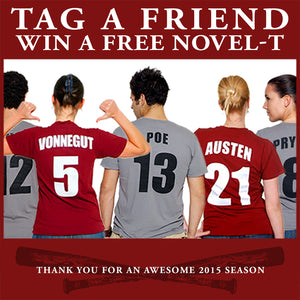 Thank you, loyal readers and customers, for another great year! To show our appreciation, Novel-T wants to end 2015 - and start 2016 - by celebrating YOU. We're offering YOU and a FRIEND the opportunity to win a free Novel-T Literary T-Shirt Jersey of your choosing. Here's how two of you can soon "Wear Your Read":The rules are simple and the competition barely takes a minute to participate. Stop on by our Facebook page, go to the post featuring this contest, and tag your favorite fellow literature-loving fiend. You have from now (yes, right now!) until 12:00 AM EST on 01/02/2016 to enter. Novel-T will...
---
• #KnavedQuotes • Adam Bertocci • Coen Brothers • contest • Die Hard • Facebook • film • film quotes • John McLane • Jules • lebowski • literary art-objects • literary t-shirt • literary t-shirts • movie • movie quotes • Pulp Fiction • Quotes • Shakespeare • social media • t-shirt • The Big Lebowski • The Dude • The Knave • Twitter • Two Gentlemen of Lebowski • William Shakespeare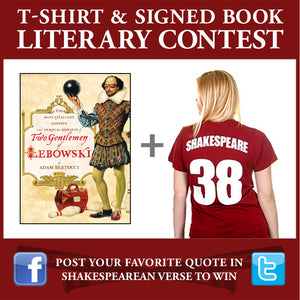 As promised, Novel-T brings you exciting contest news! We've teamed up with author, filmmaker, and all-round pop culture junkie Adam Bertocci to challenge your literary, film, and creative sensibilities. We're offering two fans a chance to win a copy of Two Gentlemen of Lebowski signed by its creator (Bertocci – not Shakespeare), as well as Novel-T's William Shakespeare literary t-shirt jersey. To do so, all you need is a little knowledge of Elizabethan drama, your favorite book or movie, and some creativity. Novel-T wants you to take your favorite film or literary quote and recast it in the Bard's style, as Adam and...